FDA CLEARED
TECHNOLOGIES for
PAIN RELIEF
COMBO (ELECTROTHERAPY CUM ULTRASOUND) | TENS | INTERFERENTIAL | ULTRASOUND
Indications
TENS and IFT waveform are indicated to be used for Symptomatic relief and management of chronic intractable pain and/or as an adjunctive treatment in the management of post-traumatic and post-surgical acute pain. Ultrasound therapy is indicated for pain relief, reduction of muscle spasm, localized increase of blood flow, increase range of motion of contracted joints using heat and stretched techniques.
Physiotherapy devices
Physiotherapy devices
FDA CLEARED
TECHNOLOGIES FOR
STRESS RELIEF
CRANIAL ELECTRICAL STIMULATION – CES Maximize Performance, Enhance Wellness Stress to Relaxation in Minutes
Safe and Proven Neuroscience technology Indicated for
Treatment of Insomnia and Anxiety
CES TECHNOLOGY
US FDA CLEARED CRANIAL ELECTRICAL STIMULATION
A NON PHARMACOLOGIC APPROACH USING GENTLE ELECTRICAL IMPULSES APPLIED TRANSCRANIALLY FOR THE PREVENTION AND TREATMENT OF ANXIETY AND INSOMNIA.
NATURAL NEURO SCIENCE TECHNOLOGY OF CES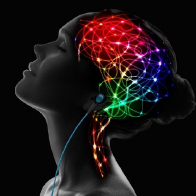 CES leverages biochemistry, neurophysiology, and physics to suspend the mind and body in parasympathetic nervous system dominance – the only state that allows the body to recover, heal, and rebuild. It is a safe, proven neuroscience technology that quickly relaxes without using narcotics or controlled substances. CES naturally brings body to the pre-sleep states characterized by deep relaxation and idleness.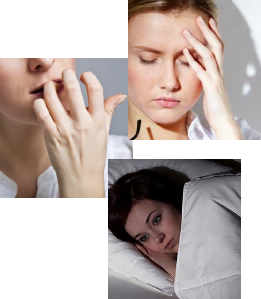 THE HEALTH BENEFITS
Stress Reduction
Improved Attention
Better Memory
Increased immune system function
Improved Restorative sleep quality
Resolve jet lag
Reconcile emotional stress
The brain functions electrochemically and can be readily modulated by electrical intervention.
CES impacts the electrochemical function of the brain to improve emotional and physiologic states
The technology is designed to affect the activity of subcortical brain structures known to regulate emotions.
FDA CLEARED
TECHNOLOGIES FOR
Physiotherapy Devices

ELECTRICAL MUSCLE STIMUALOR – EMS RUSSIAN STIMULATION & GALVANIC
State of the art electrotherapies are indicated for
FDA has cleared electrical muscle stimulator for prescription use in treating medical conditions.
Relaxation of Muscle spasm
Prevention or Retardation of disuse atrophy.
Increasing local blood circulation.
Muscle re-education.
Immediate post-surgical stimulation of calf muscles to prevent venous thrombosis.
Maintaining or increasing range of motion.
Prevention of muscle atrophy, and for treating other medical conditions which usually result from a stroke, a serious injury, or major surgery.
FDA CLEARED
TECHNOLOGIES for
MUSCLE CONDITIONING
EMS-ELECTRICAL MUSCLE STIMULATION
Indications
Improvement of abdominal tone, for strengthening of the abdominal muscles, for development of a abdomen.
Strengthening, toning and firming of buttocks & thigh.
FDA CLEARED
TECHNOLOGIES FOR
Skin Care
MICRO-CURRENT TECHNOLOGY
State of the art medical technologies Indicated for
Facial stimulation.
Indicated for over-the-counter cosmetic purpose
Life Science
The versatile technology provides the Most Advanced, Rapid and Thorough Extraction of DNA, RNA and Proteins in 40 seconds. Complete sample preparation for extraction and purification of DNA, RNA and Proteins. CONTACT US
Diagnostics
Device is intended for analysis of animal's blood. The equipment precisely analyses eight different chemistry of one blood sample simultaneously. System can process up to 16380 samples per test for each channels CONTACT US