Medical Device Contract Manufacturing
We provide medical device contract manufacturing services to global MedTech companies as well as innovative start-ups. Our facility is equipped with advanced capabilities to manufacture complex to high-volume products. The core contract manufacturing services include Electronics PCB Assembly, Mechanical Assembly, System Integration, Quality Testing as per ISO 13485 and US FDA Standards, Labelling, Packaging and a global Supply Chain. With access to Class 100,000 clean room, Surface Mount Technology (SMT), Automatic Optical Inspection (AOI), 3D Printing and Cable harness fabrication, we ensure cost-optimized, regulatory compliant and time-bound manufacturing for our clients.
Design for Manufacturing
Our DFM support helps you get the best out of your product on various parameters including efficiency, size, complexity, customization and recurring costs. We ensure early identification of opportunities and unpredicted challenges in the manufacturing process. It helps you maximize profitability, accelerates your go-to-market and safeguards you against late discovery of design issues which might impact full scale production.
Sourcing and Procurement
We maintain a strong bench of vendors and can therefore scale up our manufacturing capacity at any point of time. We ensure:
SAP based record maintenance
Climate controlled warehousing
Shelf-life management of components
400+ registered vendors
Component sourcing within stipulated timeline
Manufacturing Processes
Our comprehensive and stringent project management enables us to add value at every stage of the manufacturing process:
Combining advanced manufacturing techniques with Lean manufacturing principles
Safeguarding documentation to ensure control over raw materials
Cost Optimization
Pilot Production
Launching a new product entails multiple risks. It's crucial to make a pilot run for testing the line and ironing of kinks. Product life cycle management is necessary to set pace and accuracy during mass production.
State of the art PCB Assembly & SMT Line
With our state-of-the-art facilities and commitment to excellence, Johari Digital is your trusted partner for medical device contract manufacturing. We continually enhance our processes for PCB assembly and functional testing to create next generation medical devices.
Automated Environment To Maximize Productivity
We focus on automation to integrate our equipment, people and processes—improving productivity, quality, responsiveness and accuracy of decision making throughout the product lifecycle.
Automatic SMT Pick & Place
The automatic SMT Pick & Place machine multiplies production four-folds by the capacity of 32000 CPH/ hour. The accuracy is up to 12 microns and the time involved is halved.
3D - Optical Automation
AOI has an Integrated Electronic Test strategy to ensure fast and zero error inspection. The machine inspects PCB with high definition camera for scratches, nodules, stains, dimensional defects, and misplaced components.
PCB Production Capabilities
We produce multiple types of PCB – Flexible, Rigid, Backplanes, and Multilayer. Quick turn prototyping and RoHS compliant PCB production by IPC certified technicians. Our PCB capabilities include:
01005 Components placing
Mount Flip Chip, BGA, MELF,CSP
PCB Size up to 500mm x 450mm
Single & Double-sided PCB
Automated placement capacity,32000 CPH
Fine Pitch components up to 20mil
High Density Interconnects (HDI)
RF microelectronics
Chip on board
PCB Testing
Our PCB Testing involves checking assembled PCB for effectiveness in the end-user environment. We streamline our testing in several steps to evaluate and confirm overall efficiency. Major tasks performed during PCB testing are:
Functional Testing
3D AOI (Automatic Optical Inspection)
Solder paste inspection
Customized PCB programming test
In circuit test
60,000
PCB Assembly
Per Month
1 Million
Components
Per Day
System Integration
Johari Digital provides full assembly services from PCBA to final integration. We have multiple medical device assembly lines enabling simultaneous integration of simple to complex electronic medical devices.
High Volume Production
Our advanced manufacturing capabilities
and strategically planned assembly lines
enable the production of
6000 Handheld devices per month.

What goes behind the scenes truly sets us apart!
As one of the top Medical device contract manufacturing company, we have comprehensive project management system, enabling us to add value at every stage of the manufacturing process. We combine advanced manufacturing techniques with Lean six sigma protocols for quality output.
Change Management
Our streamlined change management process ensures that we cater to the requirement of any on-going changes to address Customer Complaint, Market Feedback, Product Enhancement and Cost Improvement.
We readily address and record changes required in the product at pre and post-market stages. Our documentation process, including ECR (Engineer Change Requirement document) and ECN (Engineer Change Note), is strictly maintained to track every big and small change at every step. The documentation process assures traceability over years.
Quality Control at every step
We perform various tests on products or batches of products to assure compliance with ISO 13485 & FDA regulations. Our comprehensive Quality Control processes are segmented into three stages IQC, IPQC and FQC.
Raw material testing
Regular equipment testing
Technician training & development
Isolating Non- Confirming Products
Product Testing & Validation
Corrective & Preventive Action (CAPA) management
Risk Management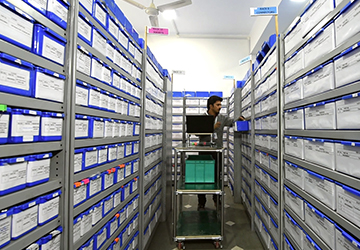 Warehousing
The SAP enabled warehousing ensures highest degree of traceability of components.
SAP Based Inventory Management System
Climate Controlled Warehousing
Traceability, storage and Handling
Shelf-life management of components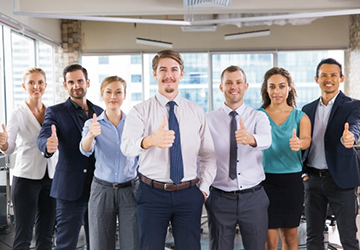 Vendor Management
We continually monitor and evaluate our suppliers for their compliance to meet the quality standards for procured parts. We perform:
Vendor rating analysis
Supply chain risk management
Actionable analytics
Managing Global & Complex Supply Chains
Regular Vendor Audits by QA experts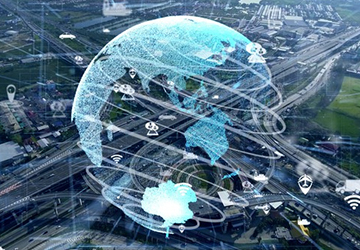 Worldwide Logistics
We work closely with a robust network of international logistic partners to ensure:
Faster & safer deliveries via all routes (air, sea,road)
Cost-optimization solutions
National/International consignment deliveries
Explore Our Medical Device Projects
MPBio Medicals LLC, USA
Cell Homogenizer, Sample Preparation System
(Diagnostic Device)
Our Services:
Product Design, Embedded System, Software Design, Regulatory Support, Supply Chain management
Sigtuple, India
AI & Cloud Based Digital Blood Smearing Device
(Diagnostic Device)
Our Services:
Industrial Design, Engineering, Contract Manufacturing, Supply Chain management
Johari Digital, India
iNishcalm - CES Based Sleep Inducing Device
(Wearable Device)
Our Services:
Industrial Design, Electronic Design, Mechanical Design, Software Design
Cutera Inc, USA
Trusculpt Flex- Non Surgical Contouring
(Aesthetic Device)
Our Services:
Product Design, Embedded System, Software Design, Regulatory Support, Supply Chain management
Neufit, USA
Neubie- Neuro Muscular Stimulation Device
(Sports Medicine)
Our Services:
Product Design, Software Design, Regulatory Services, Supply Chain Management
7E Wellness, USA
MyoLift- Microcurrent Device to Skin Care
(Handheld Aesthetic Device)
Our Services:
Product Design, Software Design, Mobile Application, Engineering, Manufacturing & Supply Chain Management