MDSAP & FDA Certified Medical Device Manufacturing Company
Johari Digital Healthcare designs, develops, engineers and produces electronic medical devices to be distributed worldwide.
Johari Digital is one of the first MDSAP and US FDA certified GMP audited manufacturing company in India. It is first company to get US FDA clearance for their electro medicine device in 1986 and further continued to get more than 15 products FDA certified for professionals in physical therapy and medical aesthetic, sports medicine and neuro-rehab.
The company has recently signed an MoU with IIT-Jodhpur to establish the 'Johari's Incubation and Innovation Centre'. With the State-of-Art Manufacturing setup, a dedicated DSIR recognized R & D and a distribution center, Johari Digital has become a preferred  electronic medical device manufacturing company in India for many reputable brands from Life Science, Bio Science, Healthcare industry.
Delivering value through differentiation
Johari Digital is a brand that is the culmination of meticulous research, groundbreaking innovations and premium quality materials, brought to life by dedicated workmanship.
Mission
We pursue manufacturing excellence to produce state of the art medical devices that are precision engineered for achieving: '0' defect / '0' effect (no carbon footprint).
Vision
We aspire to be the global leader in healthcare technologies and most trusted partner for medical device development and manufacturing. Medical Device Manufacturers
Core Values
Authenticity: We believe in being genuine and transparent to our stakeholders.
Extra Step: We believe in taking an extra mile to innovate and succeed.
Customer & Vendor Delight: Flight needs two wings: Delight of customers & Satisfaction of vendors.
Respect: We believe in treating everyone with respect and courtesy.
Quality: We believe in the best quality, best technology and the best product.
Design for Manufacturing
Our DFM team comprising of mechanical, electrical, software and bio-medical engineers are here to help you fully optimize your product for manufacturing. Whether you want to move your prototype into manufacturing, or reduce cost of manufacturing ready product, we are here to help.
Service Transparency
Our company goal is to achieve "0-defects", we place highest value to close integration and communication with our customers. In that spirit, we let our partners closely integrate with our manufacturing team and MDSAP-based processes to bring out the best outcomes.
Stories Behind People
While our story begun 40 years ago, many things have changed since, but our mission and what we care about has remained the same. Check out our blog and get a personal and up-close look at why we do, what we do.
MDSAP, ISO 13485:2016, US FDA Certified cGMP & 510(k) Certifications
Having spent 40 years in medical manufacturing, we have bench-marked our process to the highest standards, as a result we have accumulated a lot of certifications, and recognition for our expertise and excellence. We have MDSAP, US FDA 510(k) Class I, II, III cleared medical devices with more than 15 OTC(Over The Counter) devices.
Product Safety & EMI/EMC
Through our Compliance Group we will help guide your product towards meeting requirements listed under EMI / EMC & Product Safety Standards. Whether the project is at an early design concept stage, prototyping or preparing for manufacturing, we help analyze, test and assist with any required design or component level changes.
Manufacturing Site Inspection
To keep your product certification valid, manufacturing at a compliant facility that passes yearly inspection, is a must. We are ISO:13485:2016 compliant for many years and MDSAP certified manufacturing is an added benefit. We provide GAP analysis & process mapping services to manufacturing companies as well, in case when the product is manufactured at 3rd party vendor site for our clients.
Technical Construction Files
We help our clients in completing documentation requirements related to:
Technical Write Ups (Instructional Manual, Operator's Manual etc)
Product Construction Details
Engineering information (BOM, Schematics, Cad Drawings, PCB Layouts, Assembly Instructions)
Software Validation Records
Device verification Records
Device validation: This is normally done thru the Substantial Equivalence documents or by referring to earlier proven clinical studies.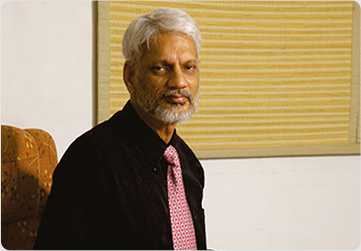 Satyendra Johari
Founder & Chairman – JDHL
A technocrat whose passion for work is infectious. Mr. Satyendra Johari is steering the organisation towards a new horizon of global success. That was the kind of dynamic attitude which propelled him in the medical electronic manufacturing business.
Finishing his B.Tech (Electrical) from BITS-Pilani, he went to US where he perused his M.S. qualification.. Working in the medical device industry for 6 years, he returned to India with a clear focus, to start medical device manufacturing in his own country, to encourage the local community.
He founded the enterprise at a time when there was no such product line offered by the Indian medical industry. His technical know-how, business acumen and exemplary leadership are a great asset to the company.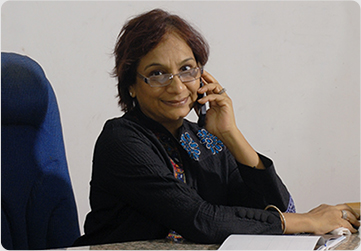 Nisha Johari
Managing Director – JDHL
An astute business-woman known for her forward thinking. Ms. Nisha Johari is a respected team leader. Steering away from the stereotype, she inspires change aimed at improving productivity and performance at workplace. She played an instrumental role in bringing life to systems and processes across the organisation.
One of her remarkable qualities is her ability to understand client's need and walk the extra mile to give them an engaging brand experience.
She is the official FDA Correspondent of Johari Digital who has spearheaded several products for receiving FDA clearance.
She is science graduate from BITS Pilani.
Directors – Johari Digital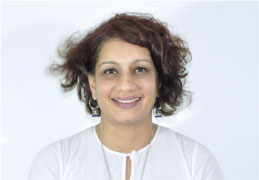 REENA DAGA
SR. HUMAN RESOURCE BUSINESS PARTNER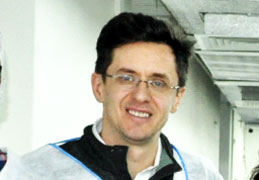 SASA SIMIC
DIRECTOR – OPERATIONS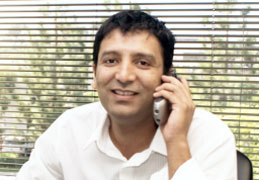 TEJAS SHAH
DIRECTOR – INTERNATIONAL SALES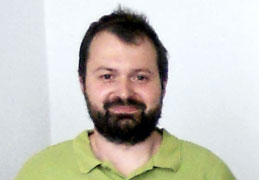 DUSAN TODOVIC
DIRECTOR – TECHNOLOGY
Beginning of innovative journey
It was a humble first step way back in 1979, started from a mere of 500 SQF garage space when we used to make only hearing aids.
Johari Digital is a pioneering player in the electro medicine technology space, starting from hearing aids to now leading various applications based on electrical stimulation are considered to be non-invasive, non-toxic, controllable, safe and effective. These treatments are finding growing acceptance among doctors as well as patients in the global healthcare industry.
Promoting Electro-medicine technology as a holistic approach to health and wellness
The western medical science treats body chemically. Many times it harnesses the body's natural healing process. Electrical part of the body is equally strong.
Electro medicine offers a viable and effective alternative to drug therapies or to painful surgical and medical procedures. It supports and enhances natural healing process without any side effects on the body.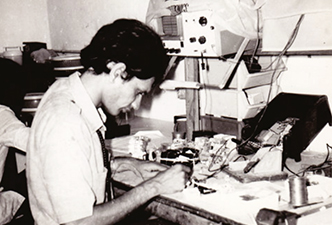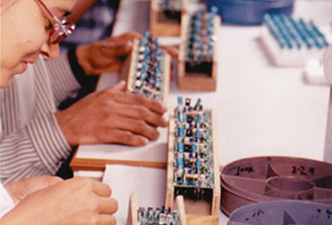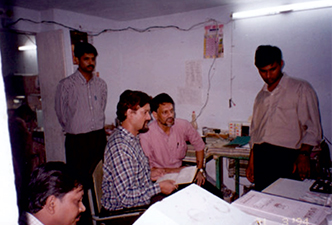 Company Timeline
Our inspiring journey is indeed a chronology of proud accomplishments. While every day was a new accomplishment for us, sharing few prominent milestones conquered along the way.

1978
Established in a 500 sq. ft. garage in India and becomes one of only three companies in India manufacturing hearing aids.

1987
Our 7200 square feet manufacturing facility opened for operations.

1989
Became one of the first Indian manufacturers to receive US FDA 510k clearance for an electro-therapy device.

1999
Developed the Torc Plus™ which is the world's first 8 channel interferential stimulator to receive US FDA 510K clearance.

2005
Relocated to a new state-of-the-art ISO 13485 GMP audited 45000 sq. ft. manufacturing facility.

2009
Received FDA 510k clearance for CES Current.

2020
MoU signed with IIT-Jodhpur to establish Johari's 'Incubation and Innovation Centre'.