39 Years of Medical and Life-Science contract manufacturing. 145 Commercialized Products.
78 Happy Partners.
Overview
Johari Digital Healthcare Ltd, founded in 1979 is an international business enterprise and one of the very first FDA Cleared GMP certified Companies in India for OEM and Contract Manufacturing.
Medical devices manufactured by us for Life Sciences, Bio Science, Medical Diagnostic, Point of Care, Physical Therapy, Pain and Stress management, Spa, Wellness and Beauty Industry are safe, effective and precise with long lasting results.
Design for Manufacturing
Our DFM team comprising of mechanical, electrical, software and bio-medical engineers are here to help you fully optimize your product for manufacturing. Whether you want to move your prototype into manufacturing, or reduce cost of manufacturing ready product, we are here to help.
Service Transparency
Our company goal is to achieve "0-defects", we place highest value to close integration and communication with our customers. In that spirit, we let our partners closely integrate with our manufacturing team and SAP-based processes to bring out the best outcomes.
Stories Behind People
While our story begun 39 years ago, many things have changed since, but our mission and what we care about has remained the same. Check out our blog and get a personal and up-close look at why we do, what we do.
Quality Assurance
Leverage on our 4 decades of Manufacturing Excellence & impeccable conformance record to globally recognized standards.
FDA, UL & CE
Having spent 39 years in medical manufacturing, we have benchmarked our process to the highest standards, as a result we have accumulated a lot of certifications, and recognitions for our expertise and excellence. If you are looking for help getting FDA, UL or CE certifications we will be happy to guide you along the way, with process establishment, documentations conformance and step-by-step guidance.
Product Safety & EMI/EMC
Through our Compliance Group we will help guide your product towards meeting requirements listed under EMI / EMC & Product Safety Standards. Whether you are at an early design concept stage, prototyping or preparing for manufacturing, we help analyze, test and assist with any required design or component level changes.
Manufacturing Site Inspection
To keep your product certification valid, manufacturing at a compliant facility that passes yearly inspection, is a must. We are ISO13485 compliant for many years, manufacturing with us is an added benefit. We provide GAP analysis & process mapping services to manufacturing companies as well, in case if the product is manufactured at 3rd party vendor site for our clients.
Technical Files Construction
We can help you in completing documentation
requirements related to:
Technical Write Ups (Instructional Manual, Operator's Manual etc)
Product Construction Details
Engineering information (BOM, Schematics, Cad Drawings, PCB Layouts, Assembly Instructions)
Software Validation Records
Device verification Records
Device validation: This is normally done thru the Substantial Equivalence documents or by referring to earlier proven clinical studies.
Founders – Johari Digital
Satyendra Johari
Chairman Director – JDHL
A successful Entrepreneur Technocrat, an engineer from BITS Pilani, started Johari Digital Healthcare Ltd, in 1979, at Jodhpur, a small city in India.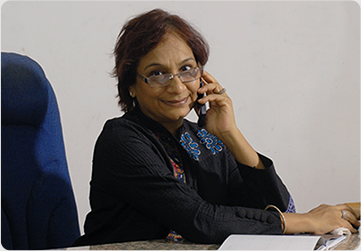 Nisha Johari
Executive Director – JDHL
The official FDA Correspondent of Johari Digital, has successfully lead numerous products to receive FDA clearance. She is science graduate from BITS
Directors – Johari Digital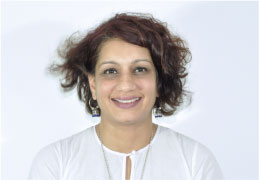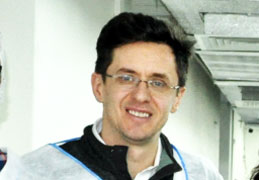 SASA SIMIC
DIRECTOR – OPERATIONS
TEJAS SHAH
DIRECTOR – INTERNATIONAL SALES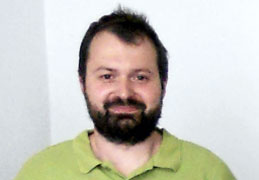 DUSAN TODOVIC
DIRECTOR – TECHNOLOGY
Humble Beginnings
When you look out at the vast modern facility of the Johari Digital Healthcare Ltd headquarters today, it is hard to imagine that the company began in a garage. In those days there was no such product line offered by the Indian Medical Industry. Every new challenge served as a stepping stone towards growth. Soon we took the Life sciences and Diagnostics markets by storm in France, Japan, USA, Singapore and India with our exceptionally precise and impressive range of requirements
From our humble beginnings in a 500 sqft garage workshop to a 45,000 sqft Sate-of-the art manufacturing facility, Johari Digital Healthcare has continued its tradition of bringing the most innovative concepts in medical devices to fruition. Today, through our strong network and resources spread across India, USA and Europe, we are setting trends for future technology of the world medical industry and redefining outsourcing.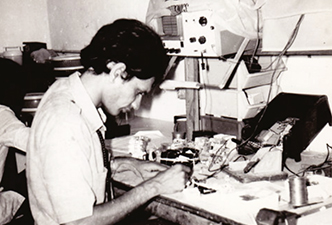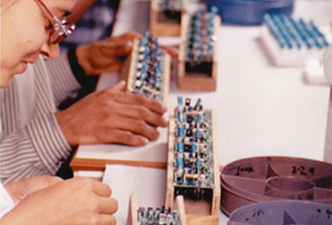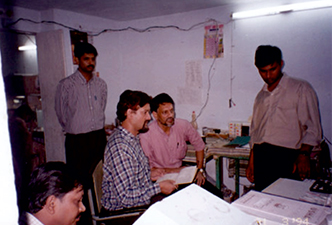 Key Milestones
"While every day was a new accomplishment for us, sharing few prominent milestones conquered along the way"

1978
Established in a 500 sq. ft. garage in India and becomes one of only three companies in India manufacturing hearing aids.

1987
Our 7200 square feet manufacturing facility opened for operations.

1989
Became one of the first Indian manufacturers to receive US FDA 510k clearance for an electro-therapy device.

1999
Developed the Torc Plus™ which is the world's first 8 channel interferential stimulator to receive US FDA 510K clearance.

2005
Relocated to a new state-of-the-art ISO 13485 GMP audited 45000 sq. ft. manufacturing facility.

2009
Received FDA 510k clearance for a class III medical device.